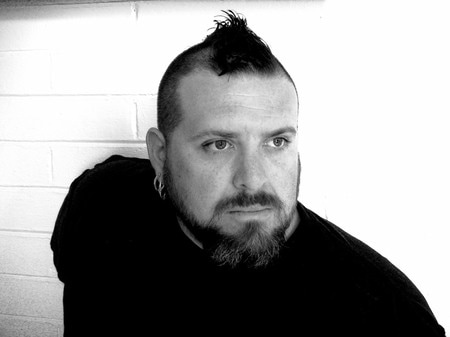 ---
It is with great honor I call myself a fifth generation teacher. I am also a filmmaker, musician, artist, poet and avid soccer player/coach. I am blessed with the finest wife and six of the most amazing kids you'd ever want to meet. They range in age from twenty-five down to one year old.
With equal pride, I celebrate my Native American-Yaqui, Mexican and Scottish cultures and believe my multi-culturism is an amazing asset which allows me to, not only, make friends of all types, easily, but gives me a thirst and craving to learn about as may cultures as I can.
I hold a BA in Theatre and Film, a Masters in Secondary Education, a USSF National D license and over 38 years of experience working in virtually every aspect of Film, TV and Theatre. I enjoy teaching filmmaking (especially to young persons), because I feel invigorated by their ability to see things in a new way and I feed off of their passion and desire to break new ground.
While I hold fast to the films like Lawrence of Arabia, Star Wars, Singing in the Rain, Dr. No and yes, Godzilla, which brought me into making film, I am constantly in awe of new works like The Wrestler, The Secret Life of Walter Mity and Mad Max: Fury Road.
The Music which inspired me, The Beatles, The Clash, Poison Girls, Crass, The Cult, Duran Duran, The Cure, Siouxsie and the Banshees, Public Enemy, The Doors, T. REX, John Lee Hooker, keep close company with The Vaccines, The Hives, The Alabama Shakes and The Bravery, The White Stripes and The Prophets of Rage.
I'm connected to my past but always bounding, sometimes headlong, into the future. I love the adventure.